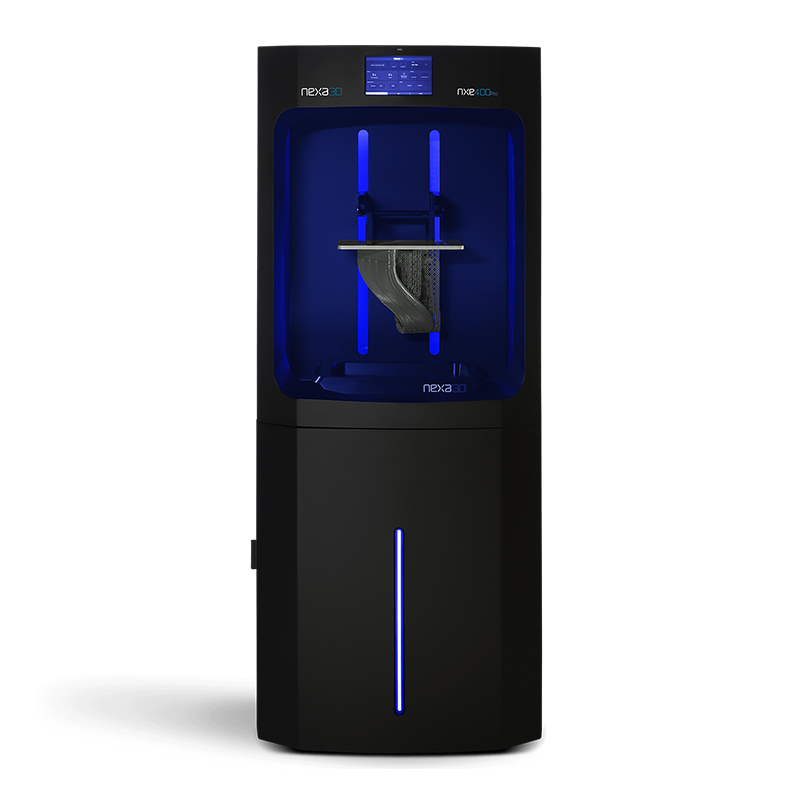 Industrial Resin 3D Printer
The NXE 400Pro photopolymer 3D printer boasts an unprecedented 17L build volume, delivering unmatched speed and throughput without compromising on accuracy or repeatability. The NXE 400Pro industrial 3D printer features patented Lubricant Sublayer Photo-curing (LSPc®) technology, delivering accuracy and tolerances with a superior surface finish by turning SLA 3D printing technology on its head.
6.5x Greater Print Speed
Nexa3D's patented 3D printing LSPc process enables production speeds that are up to 6.5x faster than other industrial 3D printers from the same class. Uniform exposure and process control also ensure production build speeds at the highest quality levels.
2.5x Larger Build Volume
Featuring 2.5x greater build volume (17L) compared to SLA and DLP-based technologies, the NXE 400Pro photopolymer 3D printer allows for much larger parts, higher part throughput, and ultimately lower part cost—all with higher-resolution pixels (76.5 µm) and isotropic prints.
Broad Material Selection
NXE 400Pro industrial resin 3D printers are scalable to meet manufacturing demand, offering a wide range of materials to meet performance needs — including PP-Like, ABS-Like, and engineering-grade functional materials.