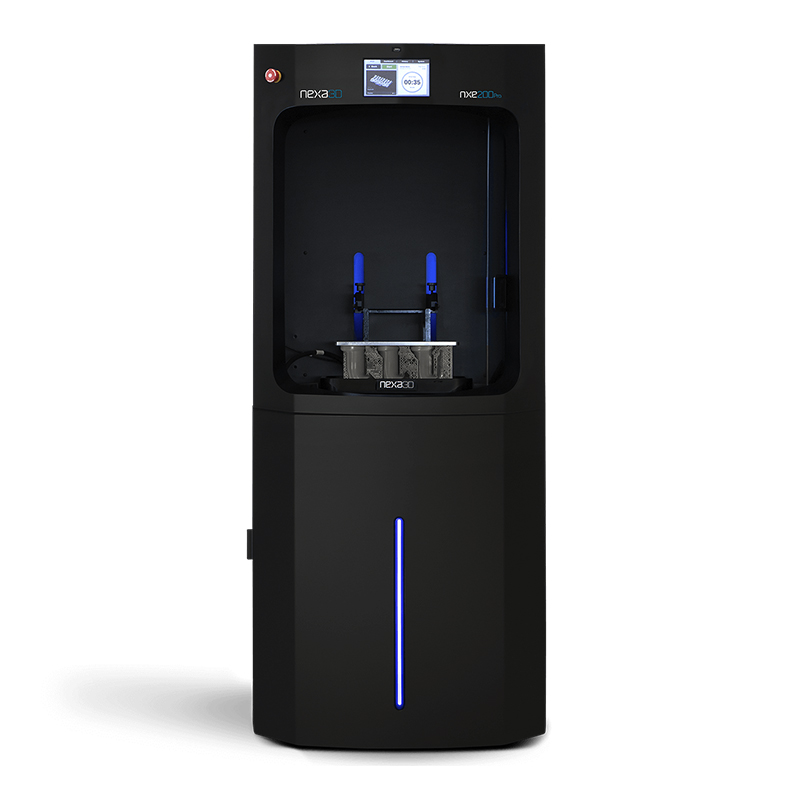 Industrial Resin 3D Printer
No need to compromise—the NXE 200Pro 3D printer provides exceptional affordability for designers, engineers and manufacturers who need fast, accurate and cost-effective prototyping and manufacturing solutions. The NXE 200Pro is powered by LSPc technology, and its 200mm z-stroke is perfect for building smaller parts as enabling downstream processes for semi-continuous production.
Incredible Speed
Enjoy faster print speed without sacrificing accuracy or part quality. The NXE 200Pro uses patented LSPc technology which up to is 6.5x faster than traditional SLA and DLP 3D printing technologies.
Lowest Total Cost of Ownership
Delivering cost-effective production capabilities, the NXE 200Pro industrial-grade 3D printer's industrial hardware with modular components is easy to service and upgrade, providing additional savings over time. With a slightly smaller build volume than the NXE 400Pro, it can still build 85% of desired production parts.
Quality Manufacturing and Part Production
Prototypes and manufactured parts need accuracy, aesthetics, and mechanical performance for design validation and end-use performance. Get all that and more using NXE 200Pro, which has a 4K LCD screen to provide uniform exposure and process control with high power/irradiance for beautiful, functional parts.