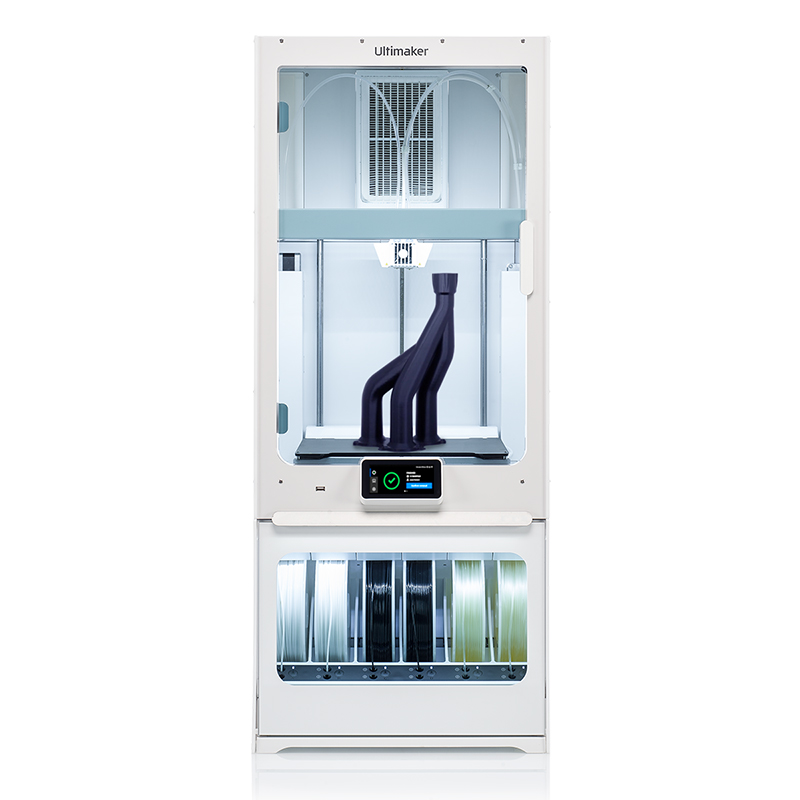 UltiMaker S7 Pro Bundle
Unleash true 24/7 3D printing
Transform the UltiMaker S7 into a manufacturing powerhouse. With 3x the material capacity. Automated filament handling. Humidity-controlled storage.
Material handling on autopilot
• Easy front-loading for 6 spools
• Stored at 40% relative humidity
• Automatic material switching
• Compatible with 190+ filaments
• Watch The Demo »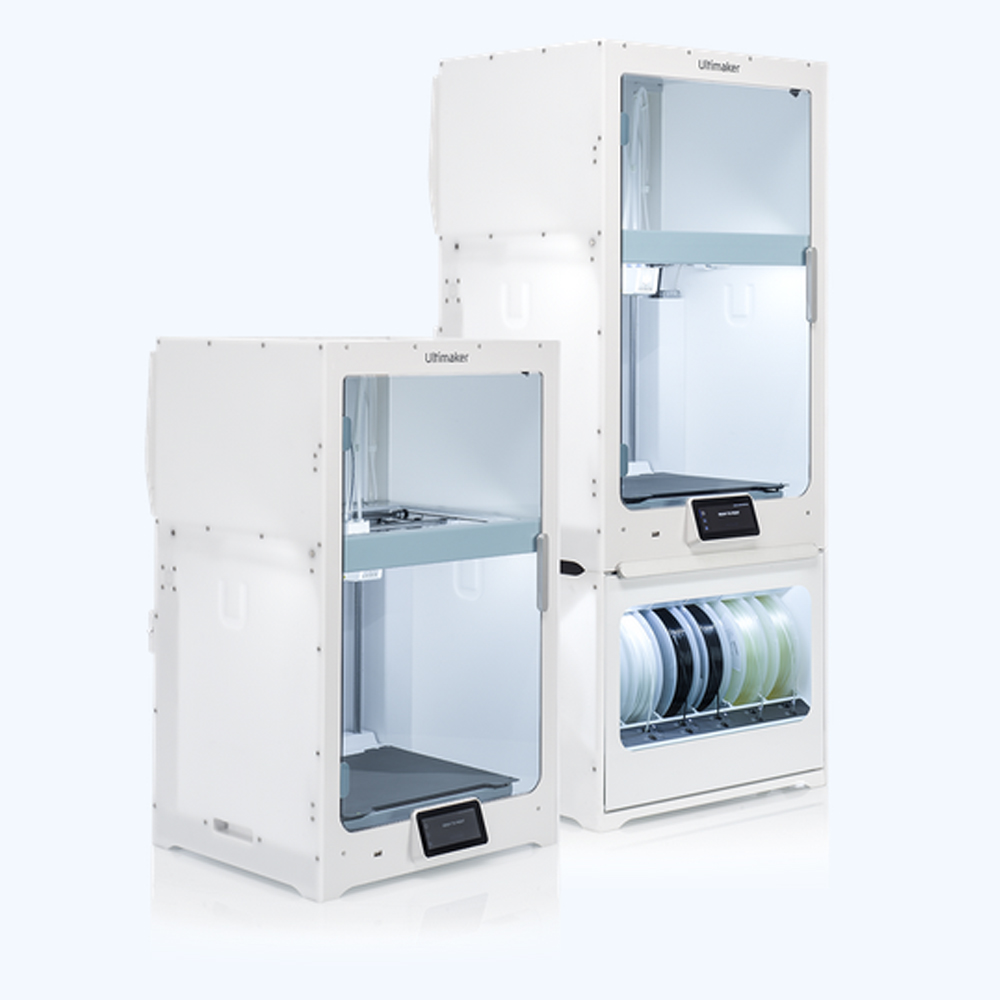 S7 Pro Bundle:
• UltiMaker Essentials
• UltiMaker Cura
• UltiMaker Digital Factory
• UltiMaker 3D Printing Academy
• Global network of service partners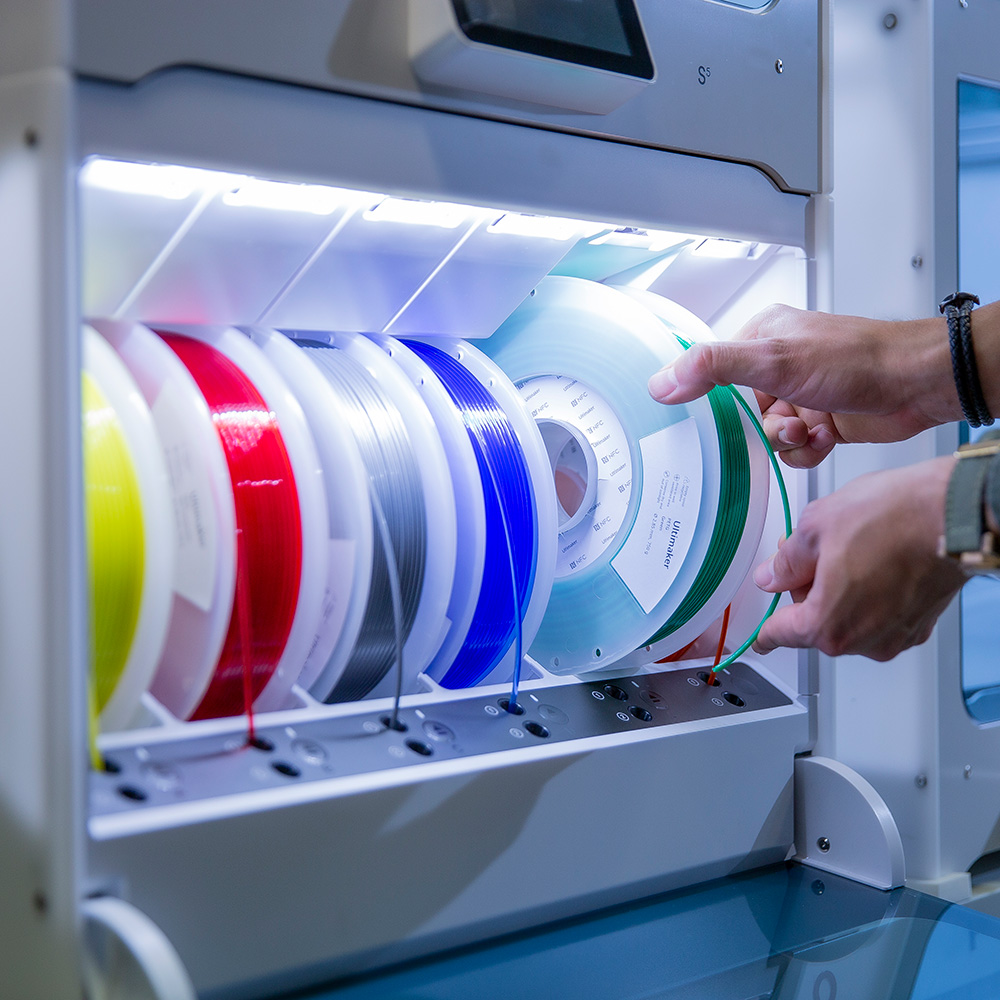 Material Station
Designed for ultra-low maintenance and tested to be left unattended, the Material Station allows the UltiMaker S7 to print longer – day or night. Loading material into the Material Station takes seconds – not minutes. Simply open the door and drop the spool into a bay. During a print, any spool not in use can be switched out.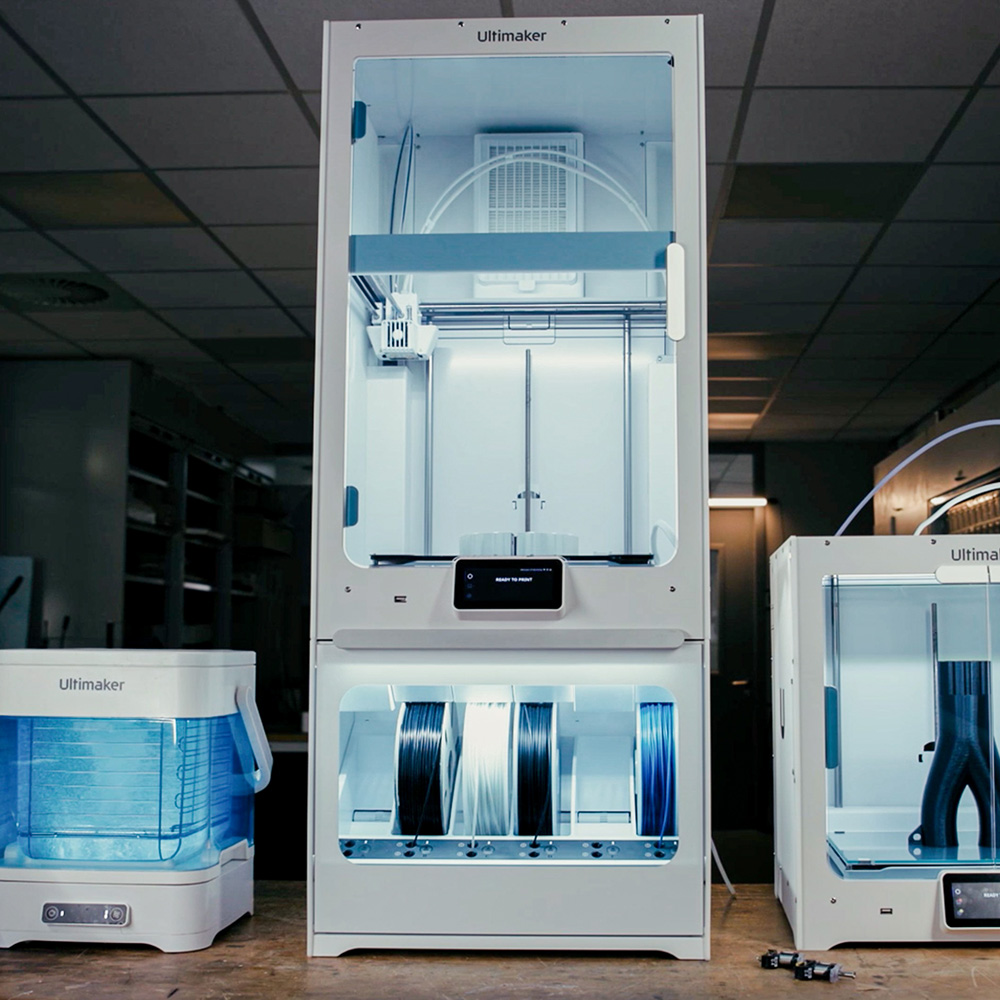 More Materials
Each of the Material Station's material bays have NFC readers and reinforced prefeeders for integration with UltiMaker Cura and Digital Factory. Every spool is kept at 40% relative humidity, making it easy to realize more 3D printing applications with almost any combination of polymers and abrasive composites.
Features of the UltiMaker S7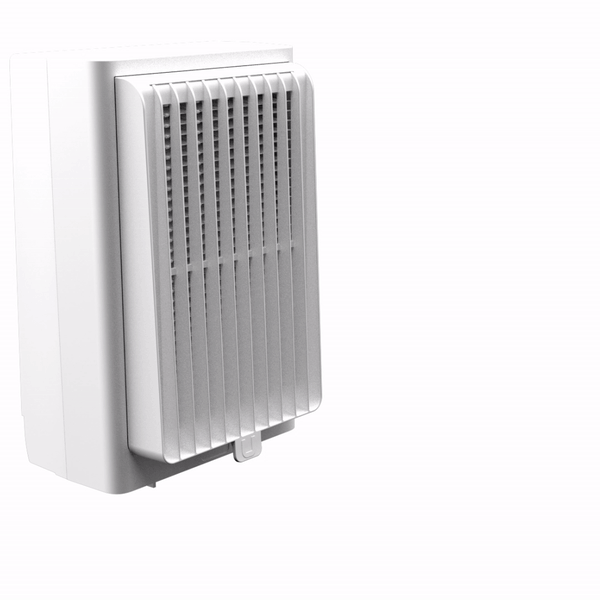 Integrated Air Manager
Independently tested to remove up to 95% of ultrafine particles to increase air quality peace of mind. The fully enclosed build chamber also boosts print quality.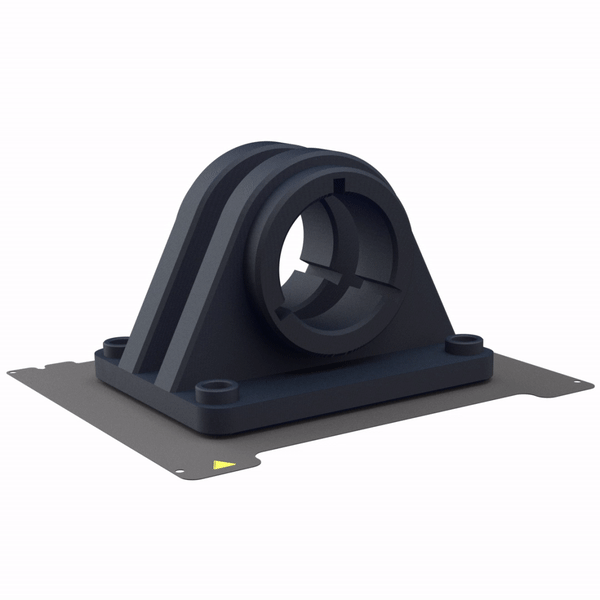 Flexible build plate
A unique PEI coating allows quick and easy print removal, without the need for glue. Then snap it securely back in place for a huge increase productivity.
Inductive sensor
Probes the build plate with less electrical noise and more accuracy. Now you can truly start a print and walk away – confident in a perfect first layer.

Cura integration
Access the UltiMaker Cura features that speed up your workflow and increase print success – like intent profiles, easy remote printing, and more.

Backwards file compatibility
If you own an UltiMaker S5, your entire digital library of S5 print files will work flawlessly on the S7 – with no reslicing needed.

Anti-flood sensor
The redesigned print head detects potential flooding earlier. It also includes stronger magnets to ensure the print core door stays closed.

1080p camera
Mounted higher to give a better view of the first layers when remote monitoring. Monitor your print in high resolution remotely via UltiMaker Digital Factory.

2.4 and 5 GHz Wi-Fi
The 5 GHz band cuts through interference, resulting in a more stable wireless signal. Useful for companies where only this connection is available.

Future-proof investment
The UltiMaker S7 Pro Bundle will get better with age. New 3D printing workflow improvements are already planned via regular software and firmware updates for years to come.