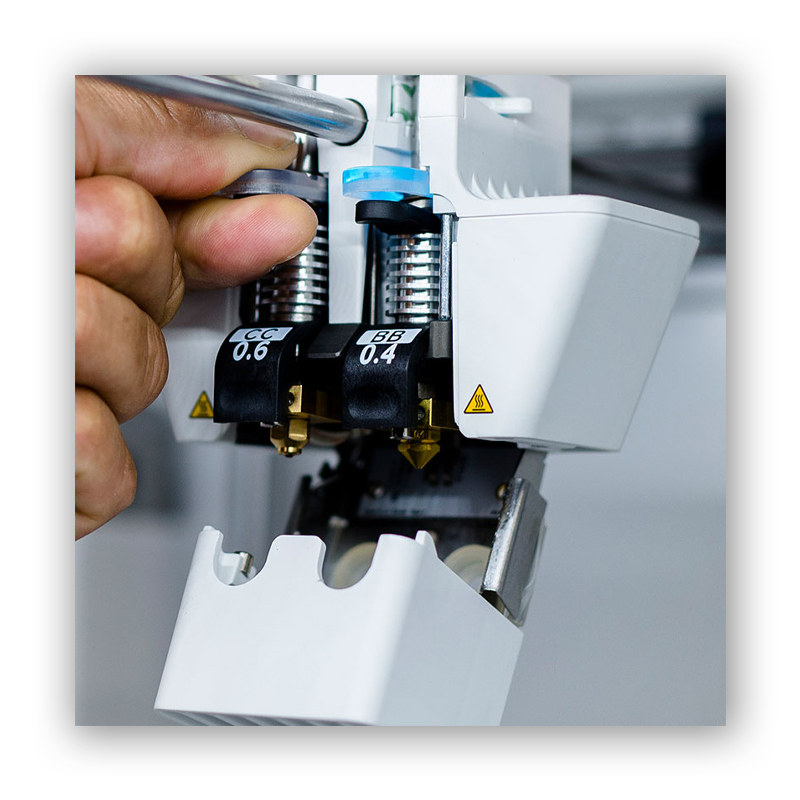 Ultimaker Print Cores
Maximize print performance and improve your 3D printing experience.
Ultimaker print cores make it quick and easy for you to change nozzle configurations on your 3D printer – giving you the flexibility to seamlessly print applications that are optimized for the job. Whether you're seeking fine details, a quick draft, or a nozzle specially developed for your chosen material type, our print cores have you covered.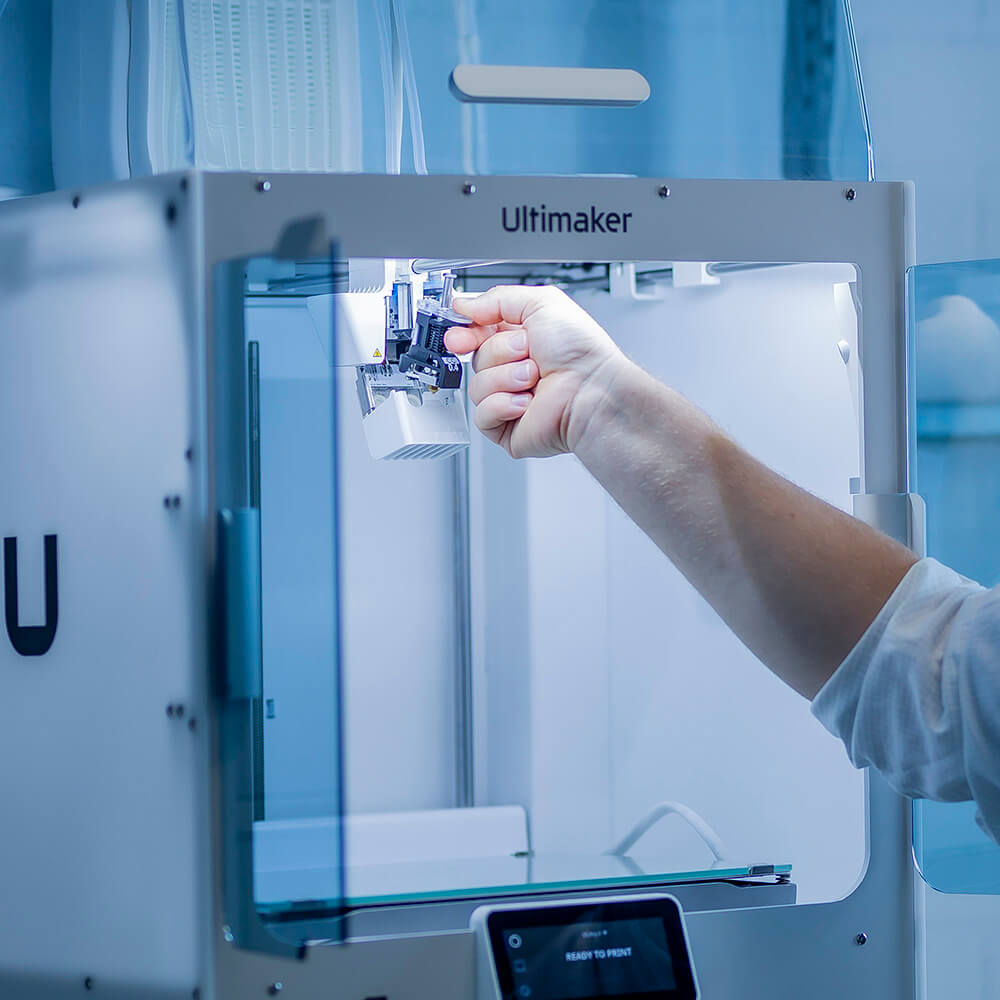 Quick Swap – No Tools Necessary
With a quick swap design, UltiMaker print cores can be quickly and easily changed, tool-free, to meet the requirements of any print job, increasing your efficiency and decreasing downtime. Plus, an EEPROM chip memorizes the size and type of your nozzle, reducing configuration errors and increasing print success.
Details, drafts, anything in between
Choose from material-matched print cores, in multiple nozzle sizes.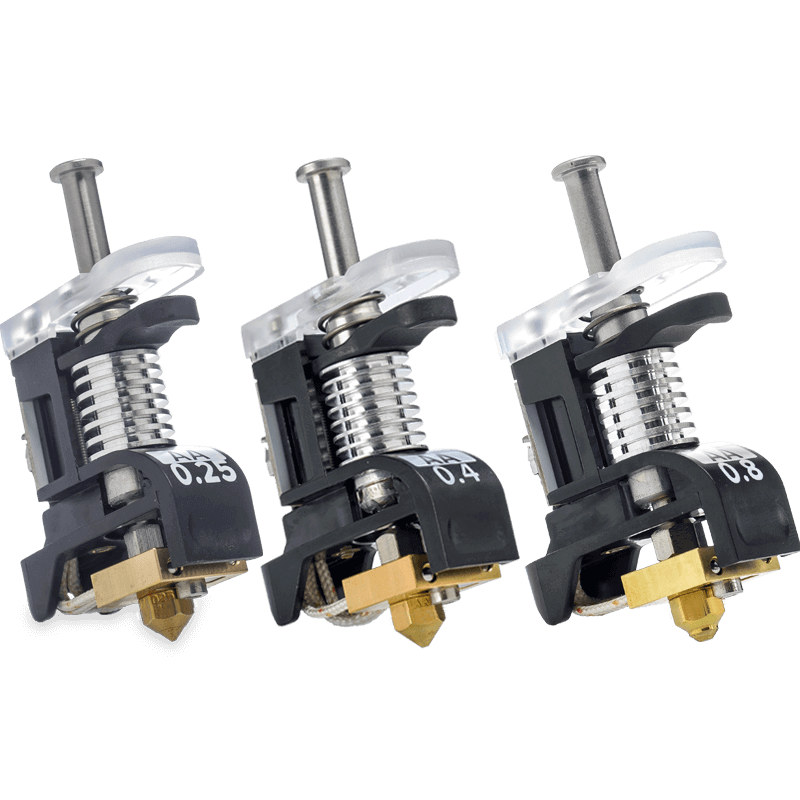 Print Core AA
When material range matters most
Ultimaker's print core AA is built to produce high-quality results in a wide range of materials – from PLA to PETG. Available with 0.25, 0.4, or 0.8 mm nozzle.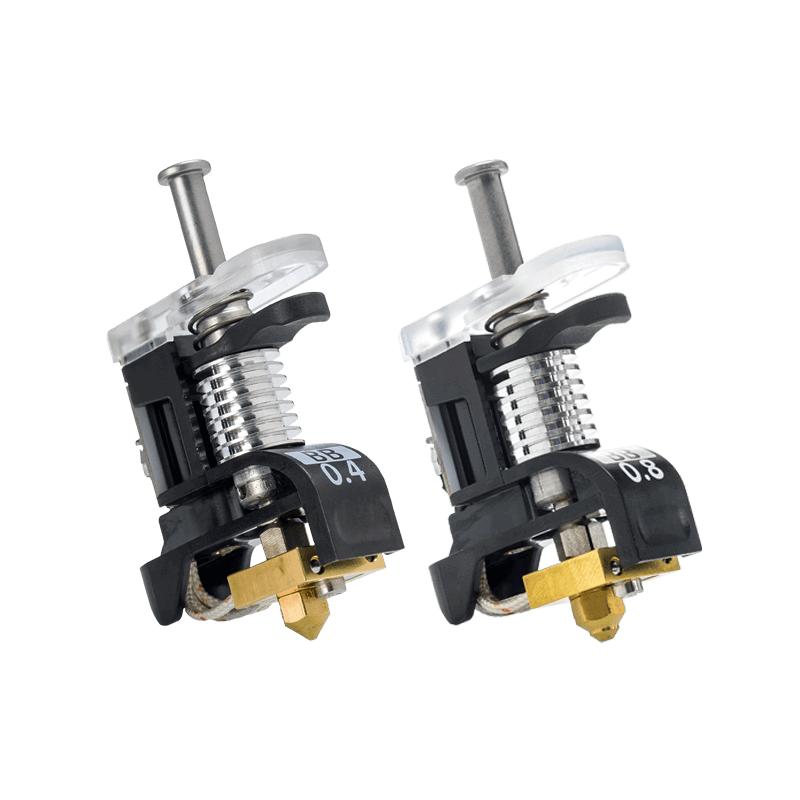 Print Core BB
Complex made simple
Optimized for water-soluble PVA support, Ultimaker's print core BB is designed with complex geometries in mind – and is available in 0.4 mm and 0.8 mm nozzle sizes.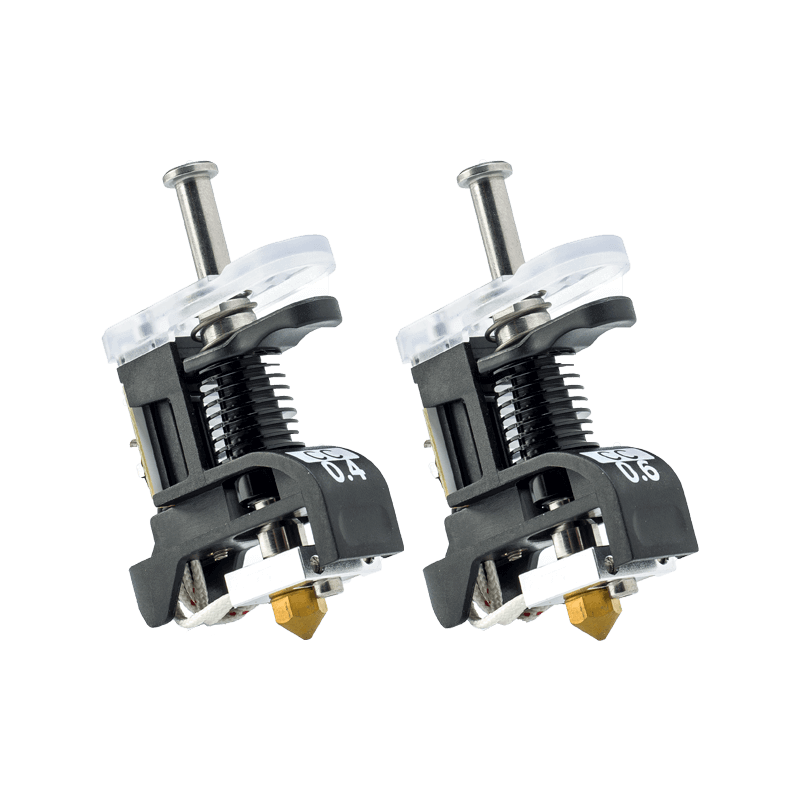 Print Core CC
Built for high-strength applications
Unlock the power to print high-strength applications with the Ultimaker print core CC, with composite materials in the Ultimaker ecosystem – available in 0.4 mm and 0.6 mm.