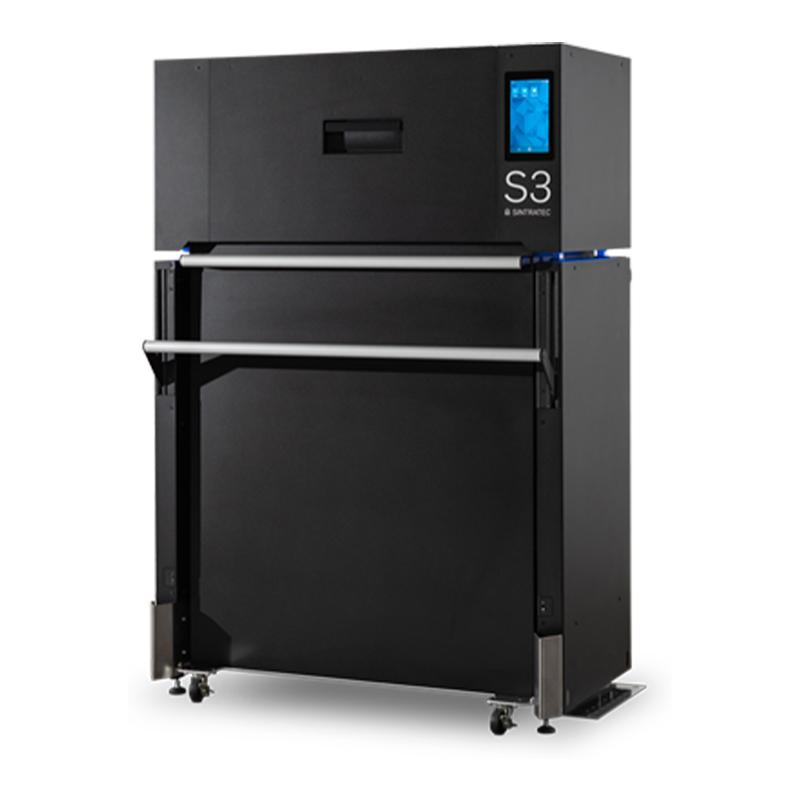 Sintratec S3
New laser power for your production.
The Sintratec S3 Fusion Module opens up new possibilities for manufacturing setups of any size. With the separated Build Module, material changes become a matter of seconds. Imagine 24/7 high performance printing becoming a feasible reality!
The Sintratec S3 is the latest fusion module for the Sintratec All-Material Platform. Developed for around-the-clock SLS 3D printing, the S3 is a workhorse that packs a punch. Its 30-watt fiber laser fuses powder particles into precise, industrial-grade objects at unprecedented speeds.
The Sintratec S3 is a high-tech Fusion Module that processes industrial-grade materials with a powerful 30-watt fiber laser.
Process Industrial-grade Materials
• Powerful 30-watt fiber laser
• Three times faster laser speed
• Next-level productivity & throughput
Build Modules
Expand your 3D printing fleet with multiple Build Modules dedicated to different materials to reduce downtimes and achieve a next-level throughput.
Material Handling Modules
For cleaning and preparing, Sintratec offer additional material handling solutions that are designed to work seamlessly with all Build Modules.