Sintratec All-Material Platform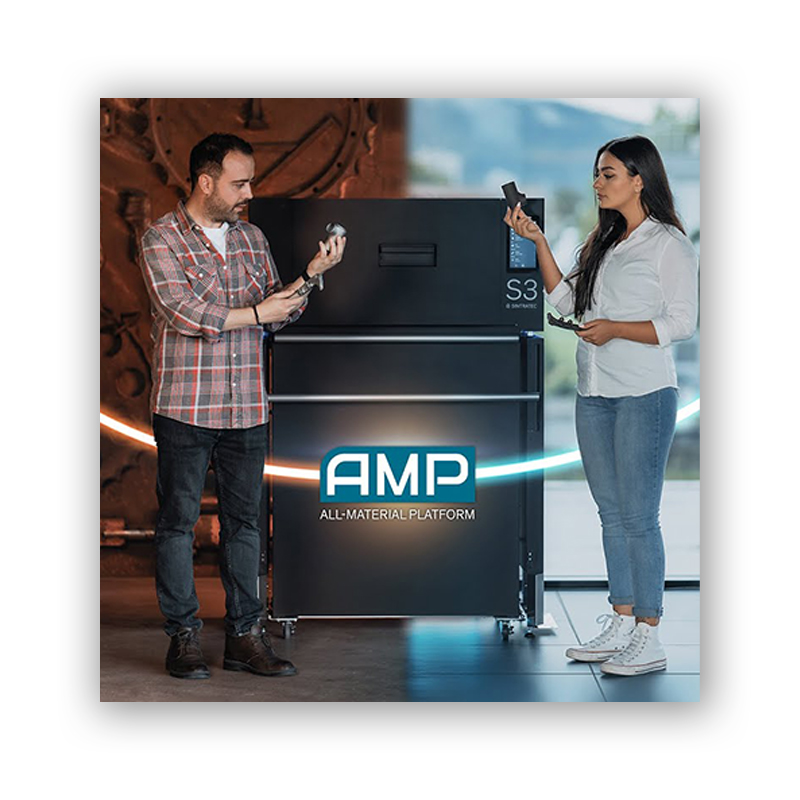 Sintratec All-Material Platform
Tailor Manufacturing to Your Application
Unique and patented in the field of Selective Laser Sintering (SLS), the Sintratec All-Material Platform separates the cutting-edge Fusion Module (3D printer) from the movable Build Module (powder container). Thanks to this modularity both polymers and metals can be processed on the same system and exchanged rapidly without cross-contamination or lengthy cleaning processes.
The AMP's novel modular approach allows for all current and future Sintratec modules to be compatible and interchangeable with one another. This means that you can seamlessly scale your manufacturing setup from one to ten or one hundred systems and tailor it perfectly to your application.
A New Era for SLS
The Sintratec All-Material Platform is Sintratec's new additive manufacturing solution. In a world first, the AMP scales from prototyping to production and enables processing of all its materials on the same production line.
All-Material Platform Modules
Modularity of the Sintratec solution is a key advantage and allows you to expand your fleet and increase productivity whenever needed. It also allows you to exchange materials rapidly without cross-contamination or lengthy cleaning processes.
AMP Fusion Modules
The AMP Fusion Modules are at the heart of the Sintratec AMP: system and include a high-tech fiber laser and all the optics – clearly separated from the powder.
AMP Build Modules
The AMP Build Modules are designed to carry all Sintratec materials. The cylindrical build volume ensures an even heat distribution and consistent results.
AMP Material Handling Modules
Sintratec's material handling solutions that are specifically tailored to the Selective Laser Sintering technology.