Flashforge Guider 3 Ultra
Extraordinary Speed
Open a High-Speed Era of Professional Applications
With the new ultra-fast algorithm and lightweight and stable structural design, Guider 3 Ultra enhances its active vibration compensation performance, features continuous and stable high-speed operation, and realizes rapid integral forming of complex models, truly leading high-efficiency manufacturing.
Up to 2000g
Per Day
24/7 Continuous and
stable printing
Easy, tool-free quick-release nozzle
One-click printing, fully auto-leveling
500mm/s (printing speed)
20000mm/s² (acceleration)
Dual extruder design
for building complex models
Ultra-large build volume
Max. volume: 330*330*600mm
3D Print Large-Scale Projects with Industrial-grade Materials
Actively heated chamber up to 100° C
Composite ready dual extrusion
Flexible heated build plate up to 105 °C
Large part size? No compromise.
Extra-large build volume
With the largest build volume of any UltiMaker 3D printer, the Method XL is the ultimate 3D printing solution for large-scale projects. Print with industrial-grade materials and exceptional dimensional accuracy without the need to compromise on the size of your parts.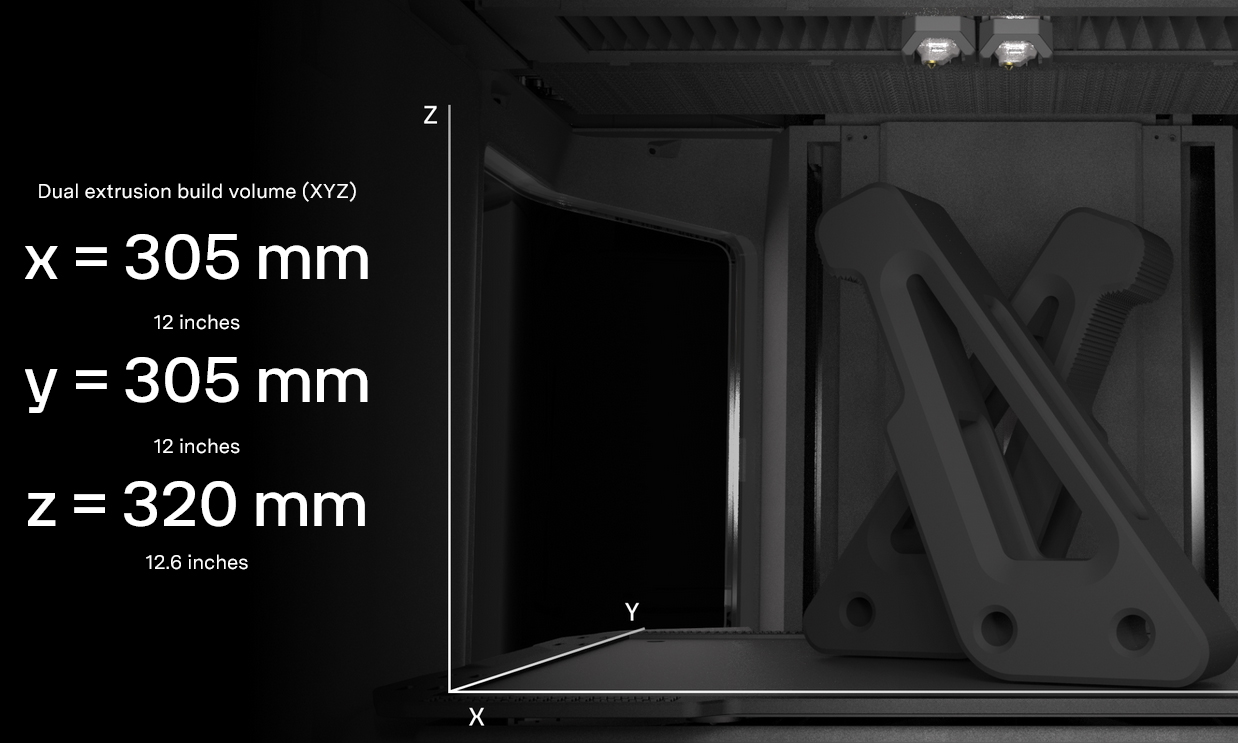 Heated chamber. Heated build plate.
VECT thermal regulation system
Patented Variable Environmental Controlled Temperature (VECT) 100 thermal regulation evenly heats and controls the print environment. The result? Parts are 2x stronger on the z-axis, and 2x more accurate across the board. The Method XL also has a heated build plate for even better adhesion and temperature control.
Support material? Gone in a splash.
Quick-dissolving supports for ABS
RapidRinse on the Method XL enables the fastest support removal for complex FDM prints. Create the geometries you want – in any orientation. Then watch as those water-soluble supports dissolve before your eyes.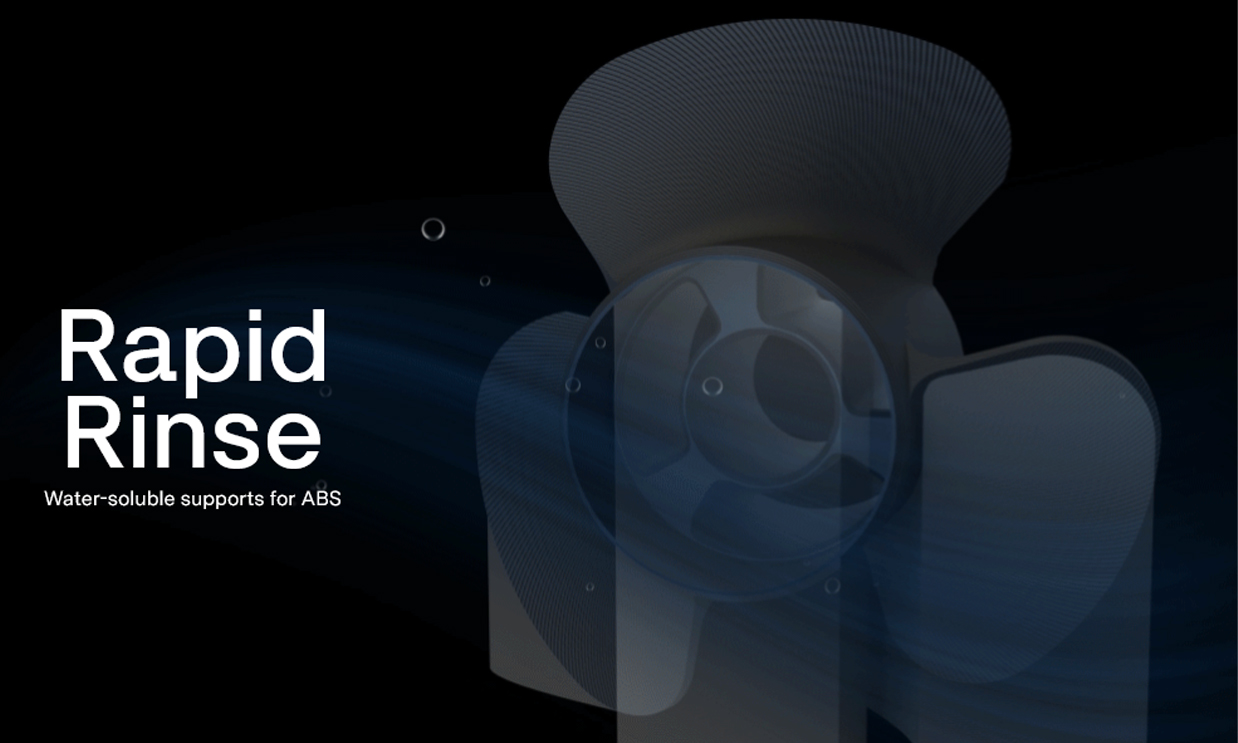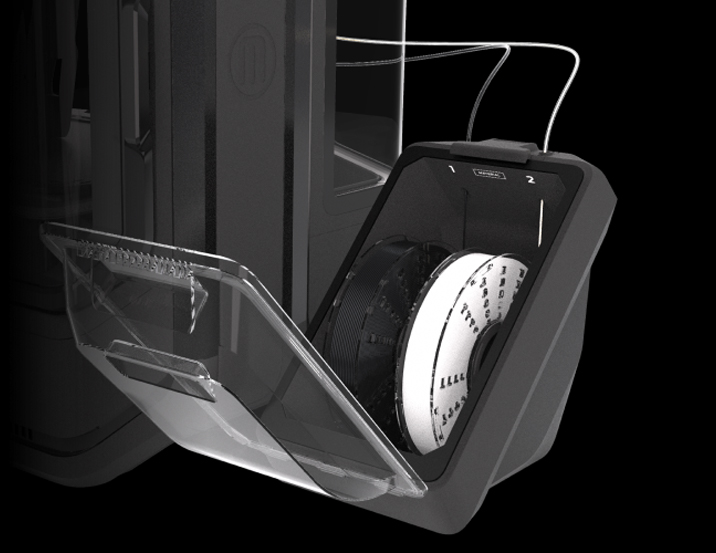 External material case
The Method XL's external moisture-controlled material case ensures peak performance from your professional-grade materials.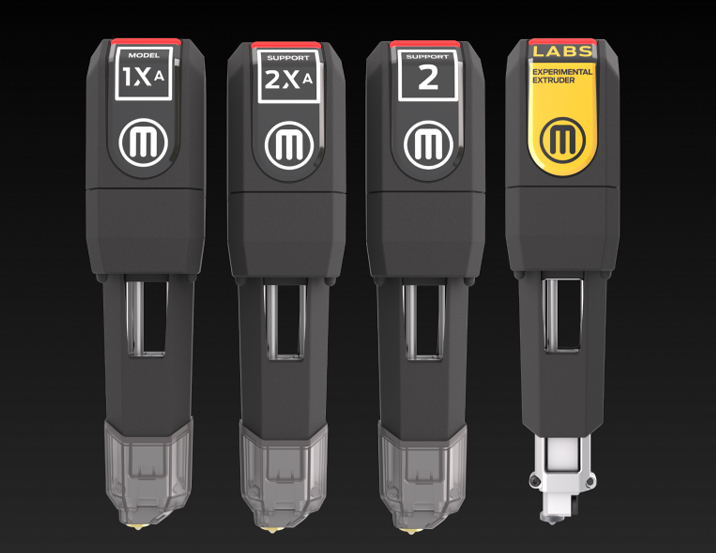 Print real ABS as easily as PLA
Reliably 3D print with ABS-R or ABS Carbon Fiber to simulate the material qualities of injection molded plastics.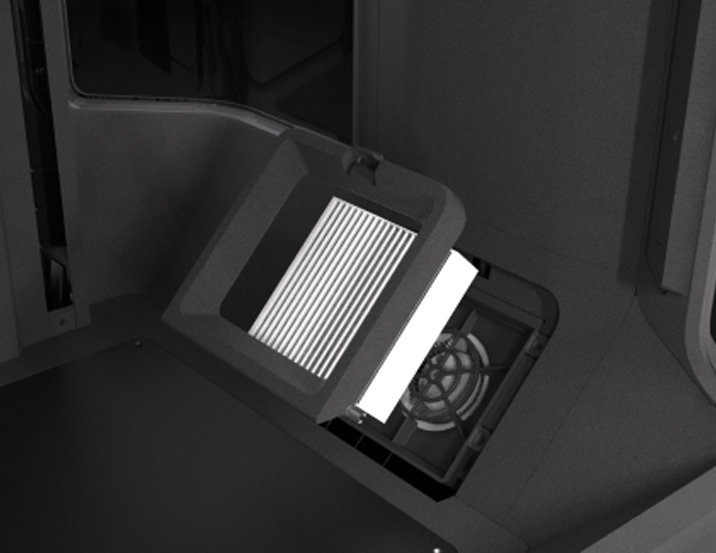 External material case
Both a HEPA filter and an activated carbon filter are integrated into the machine assuring that you can use the Method XL indoors without worrying about harmful fumes or strong smells.