Desktop Metal Studio System 2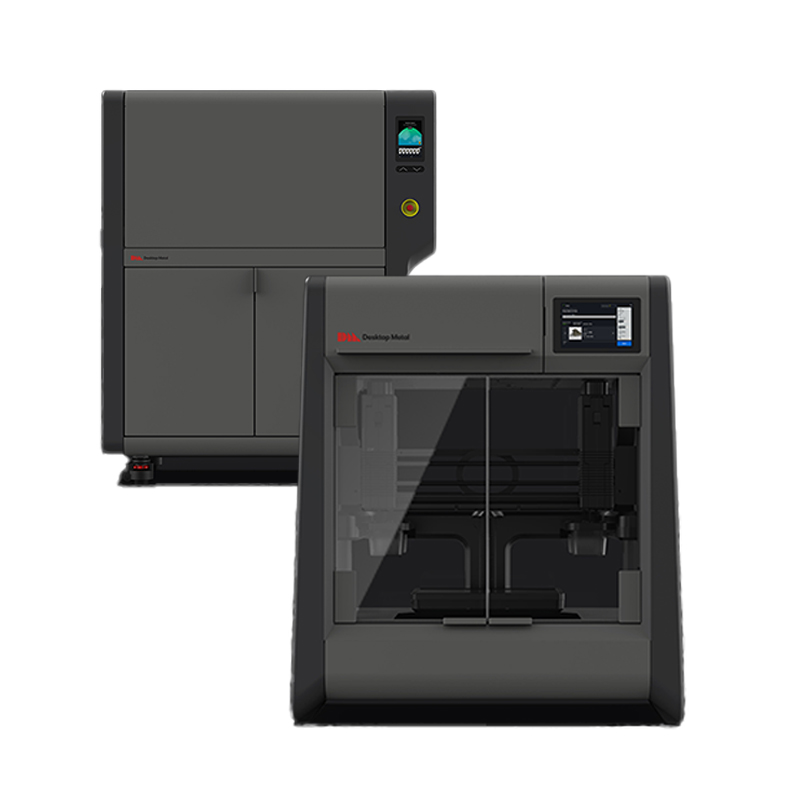 Desktop Metal Studio System™ 2
The Studio System™ 2 is the easiest way for designers and engineers to print metal parts.
Office-friendly metal 3D printing in just 2 steps — Print. Sinter. Available Now.
The Studio System 2 is a two-part solution that streamlines metal 3D printing. Simply load your CAD file into Live Studio, DM's proprietary software, print your part, and place it in the furnace for sintering.
Systems Overview
The Printer
Unlike laser-based systems that selectively melt metal powder, the Studio System extrudes bound metal rods—similar to how an FDM printer works. This eliminates many of the safety requirements often associated with metal 3D printing while enabling new features like the use of fully closed-cell infill for lightweight strength.
Furnace Designed to be the easiest to use sintering furnace made, the Studio System 2 furnace first heats parts to remove all binders from parts, then ramps up the temperature to near-melting to deliver industrial-strength sintering in an office-friendly package. Built-in temperature profiles tuned to every build and material ensure uniform heating and cooling without the residual stresses introduced in laser-based systems.
Easy, Two-Step Processing
Making complex, high-performance metal parts has never been easier. Featuring a breakthrough two-step process, next-generation Separable Supports, and a software-controlled workflow, the Studio System 2 makes it simpler than ever to produce custom metal parts.
High-Quality Parts
Easily produce difficult-to-machine parts featuring complex geometry like undercuts and internal channels. Live Studio, the software at the heart of the Studio System, automates complicated metallurgical processes to produce high-quality parts with densities and feature accuracy similar to casting.
Designed for the Office
The Studio System 2 was designed from the ground-up to fit into your team's workflow. With no solvents, no loose metal powders or lasers and very little operator intervention required, the system makes it easy to start printing metal parts – no third-party equipment or special facilities required.
Studio System™ applications span a variety of industries including manufacturing, tooling, automotive, consumer, electronics, and oil & gas.