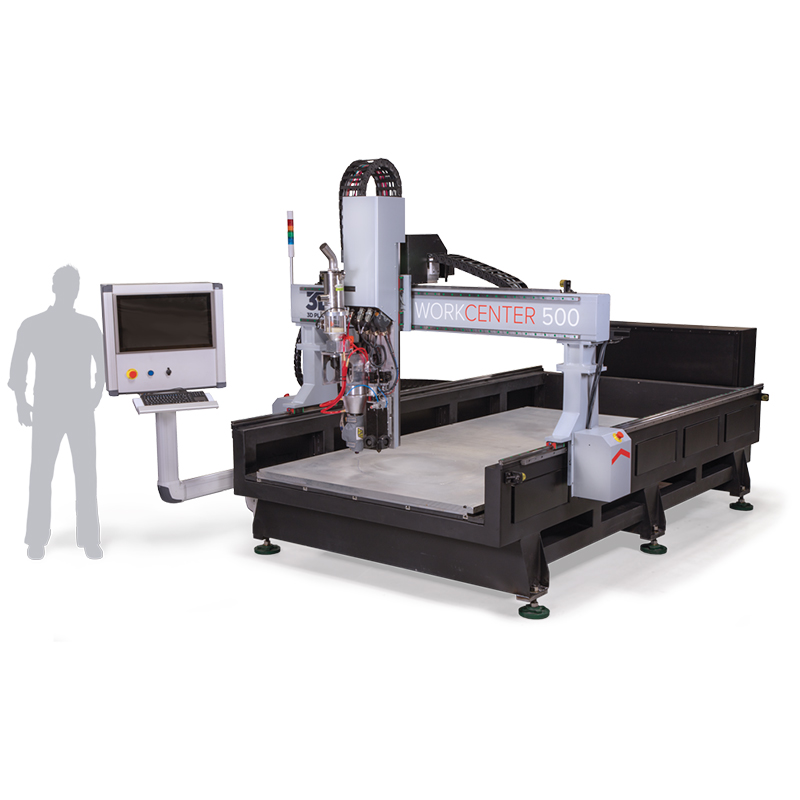 Introducing the WorkCenter 500
Now Available!
Starting at $250k USD, 3D Platform has designed this extra large-scale 3D printer to provide affordability – without sacrificing quality or throughput. It uses a Fused Filament Fabrication (FFF) system and is currently the only machine in the large format category to provide the option of pellet or filament extruder(s) – or both!
Print Volume: 1,400 mm x 2,800 mm x 700mm (2.7 m3 of print volume)
Extruder Standard Type: Spool and Pellet
Throughput Range: 1 kg/hr up to 6.8 kg/hr (15 lb/hr)
Please see the 3DP brochure for more information on the WorkCenter 500!