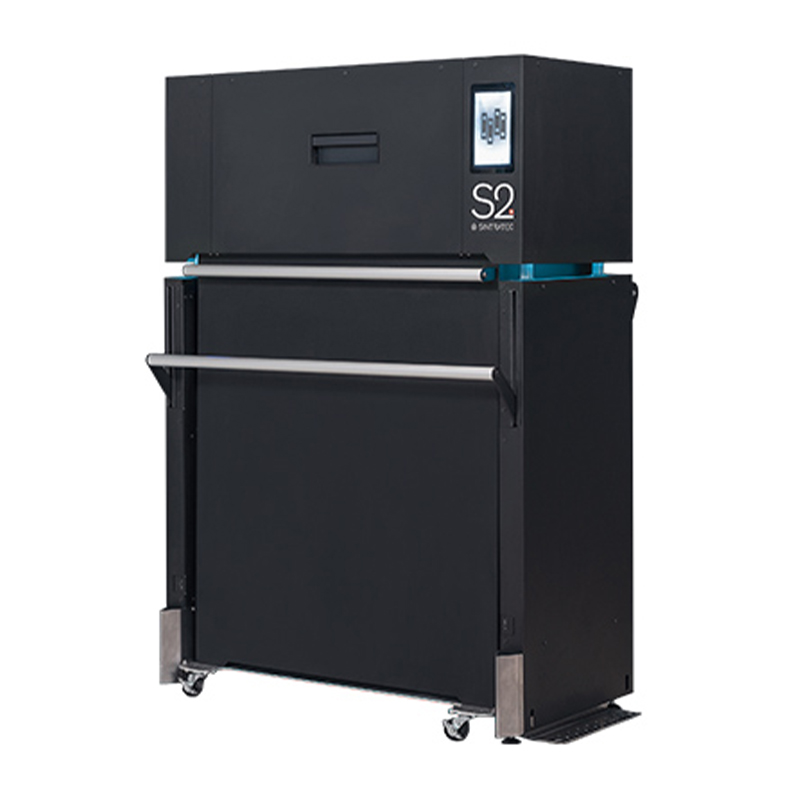 Sintratec S2
More than just a 3D printer.
The Sintratec S2 has proven itself in the field as a reliable, industrial 3D printer. With a precise fiber laser and a sophisticated heating system, the Fusion Module ensures repeatability and consistent printing results.
The Sintratec S2 is the first-generation AMP Fusion Module and offers an excellent entry into the world of industrial 3D printing. Since its introduction in 2019, the Sintratec S2 has proven itself in a broad variety of industries worldwide for production, prototyping, and research.
With the S2 you can print high-quality parts and prototypes with exceptional properties and accuracy within a short amount of time.
Print High-quality Parts & Prototypes
&bll; Precise 10-watt fiber laser
&bll; Entry-level SLS 3D printer
&bll; Successfully in use worldwide since 2019
Build Modules
Expand your 3D printing fleet with multiple Build Modules dedicated to different materials to reduce downtimes and achieve a next-level throughput.
Material Handling Modules
For cleaning and preparing, Sintratec offer additional material handling solutions that are designed to work seamlessly with all Build Modules.