Sintratec Blasting Station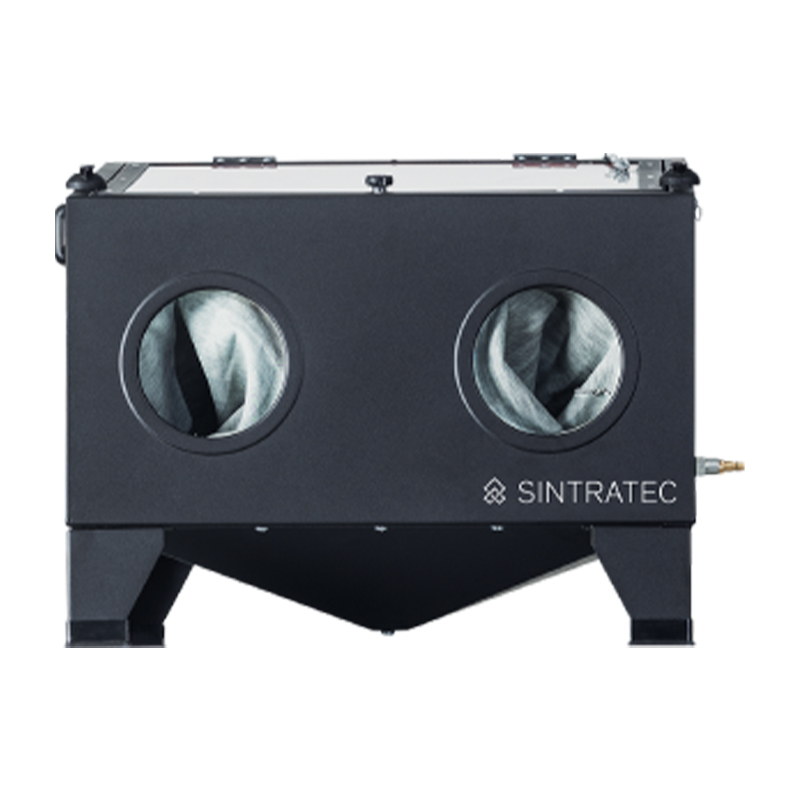 Sintratec Blasting Station
The assistant for fast post-processing of your 3D prints.
The Sintratec Blasting Station enables you to quickly and easily depowder your SLS parts and improve their surface finish. The sandblaster is equipped with a high-quality ceramic nozzle and suitable for different materials such as quartz and glass beads.
The circumferential seals on casing ensure a dust reduced environment and a clear view of the parts being processed. Product includes 8kg of glass beads (diameter: 0.15 – 0.25mm).